Starting a Day Care -this will get you ready to interview parents and get the STRESS OUT!
The process of starting a day care and those daycare interview questions with parents and families can be nerve wracking and scary! Don't worry- I will help you so it doesn't have to be.




Most of the time parents are looking for someone who they may consider a perfect fit; not only for their child, but themselves as well. They'll make their initial calls to several child care providers (hopefully) and ask many questions. Now you can use my list and advice when you start a day care to give you a "heads up" and advantage over the other daycare providers parents' call. Be prepared and you'll be preferred! I have created an awesome list of questions to prepare you, and its free of course-- RIGHT HERE.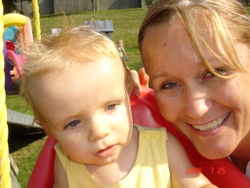 Here are a few to get started;I don't go on and on over the phone- AND I don't go over my contract. If I feel the call is going well, I'll ask for an interview where we can talk more in depth. Please keep this in mind - An interview is not only where they interview you, you interview them as well. This is a common mistake starting a day care.

I always schedule an evening or a weekend appointment- not during my day care hours as a successful interview will take some time - Most (prospective) parents respect the fact that I am working then. (But, if you are starting up without kids yet, a daytime appointment may work for you and the parents. By all means, go for it!)
It is during the interview in my home that we will discuss my contract and policies, as well as any other daycare interview questions they (or you) have come up with since the phone call.



If all is agreed upon and they'd like to come and visit while the kids are here, Ill set up a short visit. That way the parents can see me at work, and I can see how their child will fit with my daycare children.
Always remember that your number one priority while providing child care is the kids and your attention to them. Visitors, no matter who they may be, can be disruptive.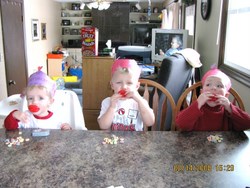 I personally like to provide some of this information to them before they ask it:
My experience. Many new providers struggle with this area so I have created some ideas and detail on Child Care Positions to help you identify your experience.
That I am registered and on the child care food program
That I recently have been the recipient of the 'Early Education Excellence Award"
How many kids I provide care for
Make sure if you have a full child care that you do not turn down calls for child care. Read Child Care Waiting List. to see how important this list will be in keeping you business going.
If you are a mom, what kind of questions would YOU ask? If they are not on this list, include them. Again, I would suggest you write or print the questions out that you feel fits YOU with your answers written out next to them. Post them by your phone (if you have a land line), on the refrigerator, or somewhere handy that you can find it quickly and easily. You never know when the call may come and you want to be prepared.
Ok, here is the list of Interview Questions! Its all about starting a day care and the parent questionnaire.

Go to the top of Starting a Day Care Interview Page

Return from Starting a Day Care to Child Care Business HOME - child care jobs