Children for Adoption Can Be Expensive- Becoming a Child Care provider may help.

Children for adoption may be the answer for you if want a child but are unable to have your own, or you want to add children waiting for adoption to your family because of your love for them.
However... This can be an expensive process and if money is short those children waiting for adoption may never happen for you.
Have you considered becoming a child care provider? This may be the solution you are looking for to earn an substantial income while sharing your love for children by caring for them in your home. Take a look at my Child Care Prices page to see the kind of money you can make!
You already have what it takes for this career; the heart, the patience, and the love for children. If you are considering adoption you know what drives you- kids... and this certainly could be a rewarding business for you- emotionally and financially.
My website will help you along the way.
Do You Have A Great Story or Tip About Children for Adoption?
I can't wait to read about your story or tip on Children for Adoption. Thank you in advance for sharing.
Think about this:
- People want to take their children to a family home setting for daycare. They do! I have talked to so many parents, friends, family members and other child care providers (from homes and centers) over the years about this.
Parents want a family-like setting for their child. They know their child will feel secure, safe, and loved in a home-like atmosphere, where the caregiver IS THE SAME on a daily basis.
I have a feeling you feel this way too...
... You could provide this for a child.
- You can be the same loving care giver to them for a long time, earning an income along the way paying for your dreams.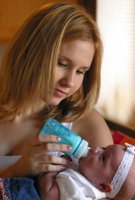 If you want to know more about the details of Adoption click on this site for some free information. Child Adoption Matters - And Best of All!!!! When you adopt your child, you can be a Stay at Home MOM and be with him/her. You can watch them grow, share, learn and experience everything with their daycare FAMILY.
~ Let us put our minds together and see what life we can make for our children. ~ Sitting Bull

Privacy and Affiliate Disclaimer Information
We built this website ourselves with Solo Build It.It was easy, with a step by step video guide! Check it out at the links below.
Copyright 2009-2013
Smart Start Child Care LLC


Solo Build It!--How we built this web site without knowing anything about making money on line or how to build a web page!!

We work from home, check this out for 1 minute and you will see why we can!