Child Care Tax Deduction and Tax Preparation
Any child care tax deduction you can get is significant for your home daycare... You'll want to be aware of what you you're entitled to (many providers aren't and could be paying less in taxes.) That is why you will want to do your tax preparation all year long.
It is something that many of us providers dread (me included) but with a little bit of organization and my help, you can be ready in no time - hopefully avoiding the stress and dread. It can be confusing, frustrating, and overwhelming sometimes! I believe the key to avoiding frustration in your tax preparation is simply to be consistent and do not procrastinate.
The purpose of this page is to get you STARTED with your record keeping and give you some ideas of what YOU can deduct...and please read to the end... the BEST child care tax deduction tip is last!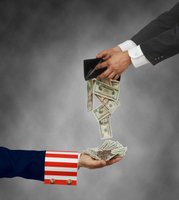 I am by no means, nor do I claim to be, an expert on what is deductible - that is why I strongly recommend that you seek out a good accountant that has experience and knowledge of the child care business. Ask them if they do taxes for in-home family child care providers, that is; actually prepared them for a few providers and are aware of what you can use for a child care tax deduction.
The suggestions below will get you started with your tax preparer-- Tax laws are different in every state, and change every year. You are responsible to gather tax information, irregardless if you use an accountant or do it yourself.
Have A Great Story or Tip About Child Care Tax Deductions?
I can't wait to read about your Child Care Tax Deduction story or tip. Thank you in advance for sharing.
What Other Visitors Have Said About Child Care Taxes.
Click below to see contributions from other visitors to this page...

I have used Tom Copeland's products from Redleaf Press for years and he has great software to help you with all of your record keeping. Of course the software helps with menus, parent and child information, but it also contains all of the time-saving record keeping, business and tax information to give your accountant or use in your own tax preparation. It is what providers have come to expect from Redleaf Press, Tom Copeland, Director of Redleaf National Institute, A Division of Redleaf Press and The Calendar-Keeper™.


I use an accountant that I have had for the past 20 years. He is expensive, but he knows his stuff. It is well worth it to me to pay the tax preparation fees than to try and figure out all the self-employment stuff myself. That being said I have created a list to help you with your taxes and potential deductions, Small Business Taxes and Deductions.



Okay, As I promised... The best tax tip EVER!!
The tip I have for you that I don't think many child care providers are aware of - If you have your own children, HIRE YOUR KIDS!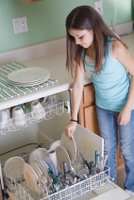 This child care tax deduction made a huge difference for us a few years ago! We were able to employ our kids to work for my child care business. I paid them by check weekly for jobs that they performed for the daycare. I made them out a monthly list of chores that they checked off when the chore was completed- and they had to the job or no pay. Their jobs not only helped them learn responsibility, but they were able to earn some good money to get a savings account going. I paid them very well for jobs well done. Why you ask? Because that money was tax sheltered-they didn't make enough to pay taxes and it was a business expense. But best of all, this account paid for all of their school clothes, school supplies, their entertainment, toys they wanted, and helped them buy their first cars! All that AND a child care tax deduction for my business!

To to the top of Child Care Tax Deductions

Return from Child Care Tax Deduction to Child Care Business HOME - child care jobs
---