Starting Child Care Jobs, Qualities, and Expectations
Starting child care jobs, qualities, and expectations is our section that covers a lot of ground for the new child care provider or someone considering it.
Home child care has been my profession for most of my adult life- 30 plus years. I know what you can and should expect- I have been there- done that, and it is still my job today. That is why I'd hate for you to jump into advertising yourself, setting up your home, interviewing parents, or worst of all- you start providing care to a child - only to find out it's NOT for you and you made a BIG mistake!
I don't want that to happen to you! So I took my time- giving this topic some serious consideration. There is a link at the bottom of this page that will take you to the information I have put together about expectations and qualifications for starting your home child care business.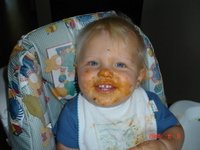 I jotted down what I encounter in a day,(actually MANY days), what other daycare providers I know have shared with me, and what I have learned at early education classes.
This list should help you get a realistic and truthful idea- what it's all about. These have certainly helped me to be the professional care giver I am today, and I feel it will start you on the right path- leading to your success as well.
Relax as you go through these, if you feel that you only have a few of these qualities this site will help you obtain more of them- Saving you YEARS of learning the hard way or giving up too soon!
Here is one other thing I want to make sure I cover--Special Needs Kids.
As you consider child care, don't forget that any experience that you may have with special needs children is a big plus. There are many parents looking for providers who can provide this type of care. I have experience in this type of care, and although it can be a tough job some days, it was a child care job that rewarded me more than any amount of money could have. If this is something that interests you or you are curious about training or gaining experience, I urge you to contact your local Child Care Resource and Referral agency for more information on training opportunities! AND check out this website for more information about special needs kids. The Special Needs Child
Then read these Qualifications and Expectations.


Go To the top of Child Care Qualities

Return from Child Care Jobs to Child Care Business HOME - child care jobs